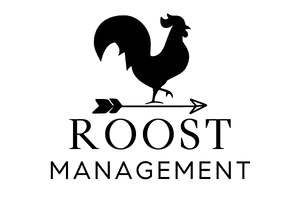 How Roost Leasing Works
Roost Leasing specializes in leasing of residential single-family homes, condos, townhomes, and apartment buildings - we have been landlords and doing leasing for almost 20 years, so we know the ins and outs!
​​​​​​​
In addition to leasing properties, we help our owners with their investment strategies and long term plans. We can consult on your real estate options and provide several different paths towards success, from being a passive investor, to helping you build your own rental empire or doing lease ups for an entire apartment building, we have done it all. From Developing our own apartment buildings, flipping homes, buying old buildings and fixing them up and increasing the rents, to owning traditional investment properties.

With having experience in all facets of real estate investing, we are fully trained and educated in this sector of real estate more than most. Being investors ourselves has given us unique perspective for our clients. We understand the creative financing that's often required for buying and selling real estate, and expert deal finders and problem solvers.
We are here to help you get started on your real estate empire - CONTACT US TODAY!
​​​​​​​

Typical Duties Offered by Roost Leasing:
Screening new tenants and doing background checks
Helping to manage move outs for landlords and tenants.
Drawing up lease documents
Collecting rent, banking, and bookkeeping
Responding to maintenance and repair requests
Maintaining grounds and common areas (lawn care, snow removal, sweeping, etc.)
Advertising and showing apartments to prospective tenants
Handling late payments, tenant disputes, and evictions if necessary (sub contracted out)
Depending on the level of involvement a landlord wishes to have, we may do some of these things or all of them. Some owners, for example, may wish to deal with tenant screening themselves to ensure that those living in their rental homes meet their personal standards. (Note that all leasing must comply with the Federal Fair Housing Act, prohibiting discrimination).

LEASING SERVICES
If you're an investment property owner who prefers to manage your property and tenants yourself, we can help you advertise your property and find the highest quality tenants who will treat your home as if it were their own. Utilizing our leasing services will get your property the advertising exposure it deserves as well as ensure that those who apply to rent your property are properly screened and well qualified to lease your home.
​​​​​​​

---
Technology & Communication Investments
Investing in technology is critical for communication and the efficient management of your investment. We are completely computerized, web-based, and transparent. You'll have access to everything going on with your property from anywhere there's an internet connection. Everything is electronic; from lease signatures to your rental deposits. We use a property management software where our mobile portal serves up data and reports to property owners, reducing phone calls and emails.