Curated Magazine
Curated Magazine is the essence of Compass luxury. These are Compass' most prestigious listings from across the country.


Additionally, Curated is an extensive communication tool within the 
Luxury Division
aimed at amplifying the presentation of luxury properties. Through a hand-crafted newsletter, Curated Portfolio, and a specialized periodical, Curated Magazine, luxury listings from across the country are sent to a growing network of top Compass agents, selected external agents with luxury experience, and high-profile clientele.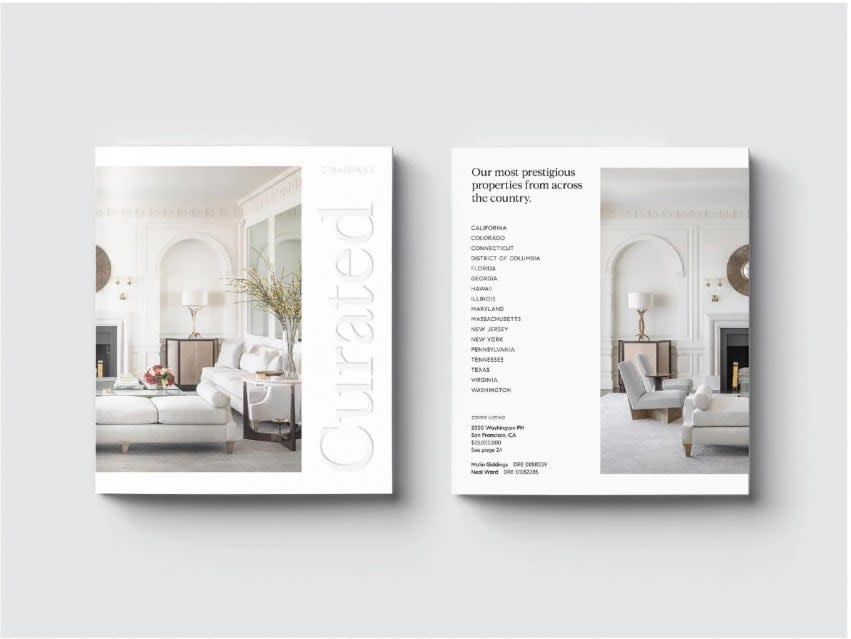 Spring / Summer 2022 edition
Click the image to the right to check out our most recent digital magazine! →
​​​​​​​

17
States represented in Curated Magazine
150+
Properties represented in Curated Magazine
125
Agents featured in Curated Magazine